We're fast approaching the last months of the 2020-2021 training and exam year, which means volume of exams being completed is skyrocketing.
Over the last month or so, we have been working on rebuilding the annual assessment page for Testers to make sure we continue to deliver a seamless and frictionless experience when taking the annual assessment.
Before we started, we laid out plans to try and figure out what the most important features have to be:
Starting the annual exam needs to be clear and obvious at all times.
Finding details of an assessment attempt needs to be clear.
Uploading assessment certificates must be easy.
Getting access to uploaded certificates needs to be even easier.
Recording historic exams prior to joining MOT Juice needs to be easy.
As you can see from the points above, our mission was pretty clear cut – we had to make this experience incredibly easy with as little friction as possible.
Here's the final result.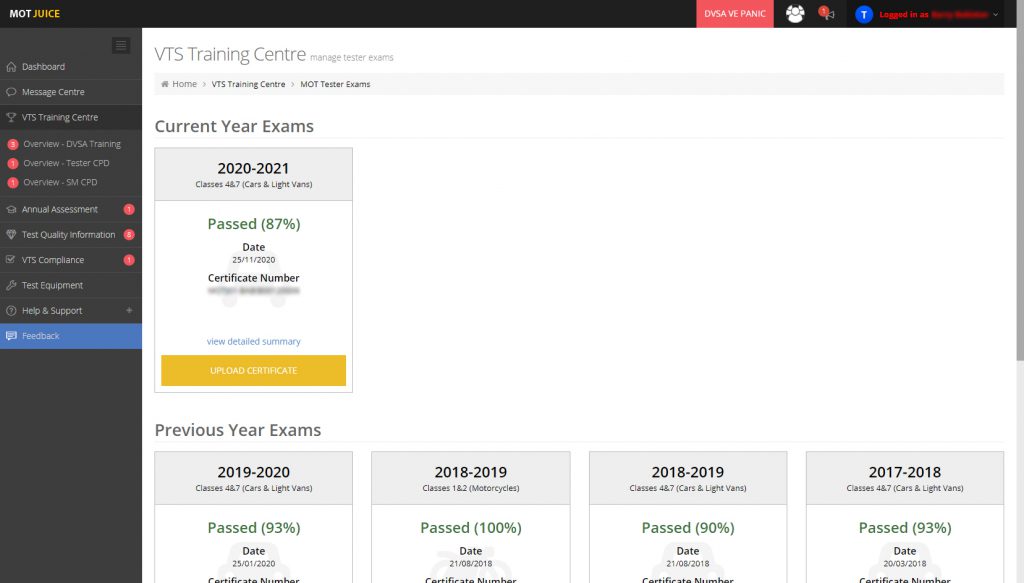 We've changed the page into a 'card style' layout, making it easier to separate each year's annual assessment.
Separating the assessments out like this has allowed us to utilise much more space for better call to actions, such as 'upload certificate' and 'start exam'.
We were able to clearly separate the current year assessment from the rest, helping you see what needs doing right now.
If you are a dual-class tester (testing both motorcycles and cars), you'll see 2 cards under the current year, 1 for your motorcycle assessment and 1 for your car & light vans assessment.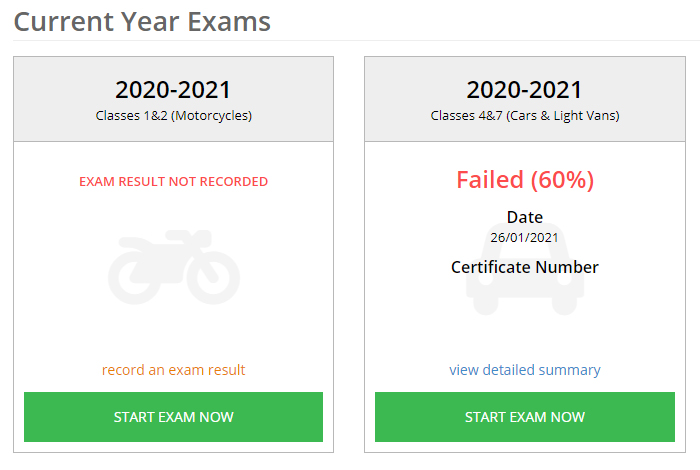 When looking at previous year exams, you can quickly see what your pass result was, the date you took (and passed) them, and get a copy of your certificate number when it's needed.

You'll be able to upload a copy of your pass certificate for each of your assessments and view/download/print a copy of an uploaded certificate.
Viewing a detailed summary of each assessment let's you dig even deeper.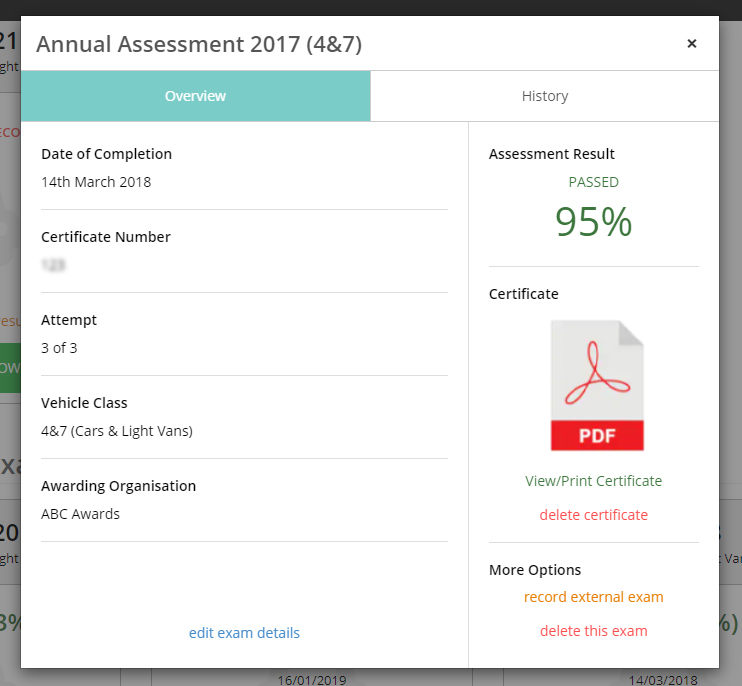 From here, you can view a detailed overview of your last attempt and also a history of each attempt, showing your final result and the option to view each of those attempts.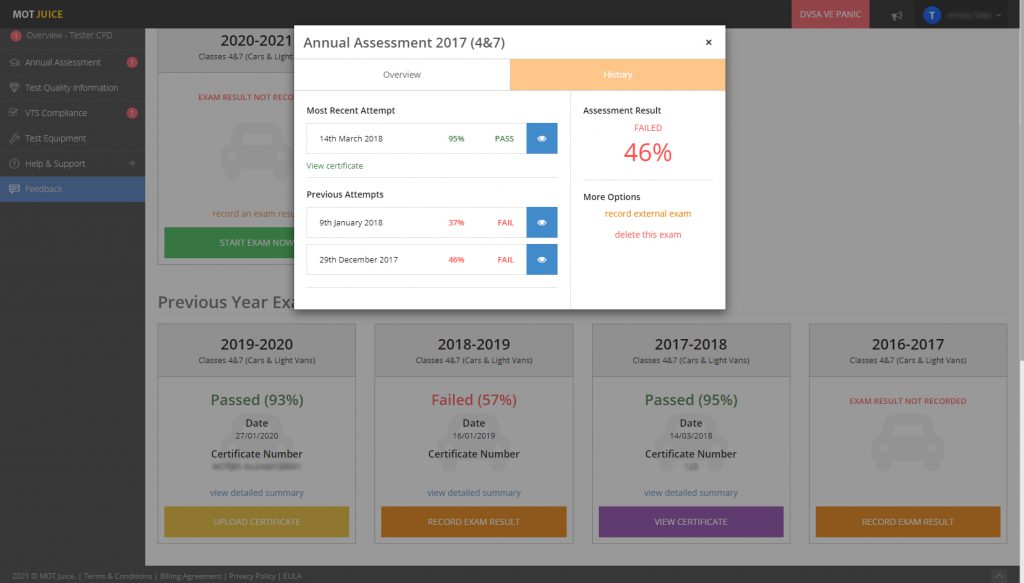 We're really excited about this update as we believe it will help you to maintain a high-quality assessment record during your MOT career, as well as making it easy to store all your certificates in a single secure location whilst also being readily retrievable for any VE visit.
Feedback is valuable to us at MOT Juice as it helps us continually deliver a quality product for all our end users. If you've got any feedback about your new annual assessment page or any other of our features that you use (or even a suggestion for a new feature), please don't hesitate to submit feedback from your MOT Juice account.
If you'd prefer to talk to us over the phone about any of our products, please call us on 01293 911 120. You can also email us at support@motjuice.co.uk.
Stay safe!
Please follow and like us: