Can you provide evidence of your MOT training records?
If you do not have clear MOT Training Records you can actually find, and your VE comes knocking, this will have a serious impact on your RAG score. In extreme cases can result in the loss of your authority to test. Here is a solution for you…
Record all your annual training for when the VE comes knocking with our simple training log template below: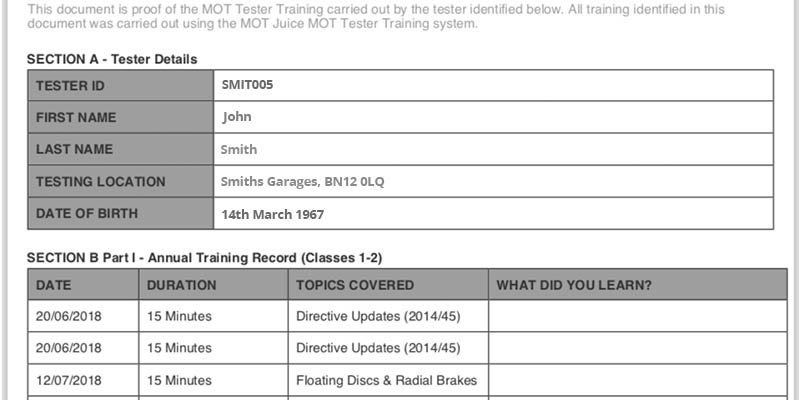 download your free training log template
If you're looking for a complete solution to the problem of delivering and recording training, check out our free training modules below.
Easy as A, B, C…
A. Simply click on the button below and click login
B.The available training modules are on the right hand side of the screen highlighted in yellow.
C. Once you've decided which module you'd like to take, click on 'Take Training Module'.
What is Annual MOT Tester Training
You have to complete 3 hours of mandatory training each MOT year. Unless you do this three hours of training you will lose your authorisation to test and will need to reapply to become a tester.
Find out more about with our complete guide to MOT tester training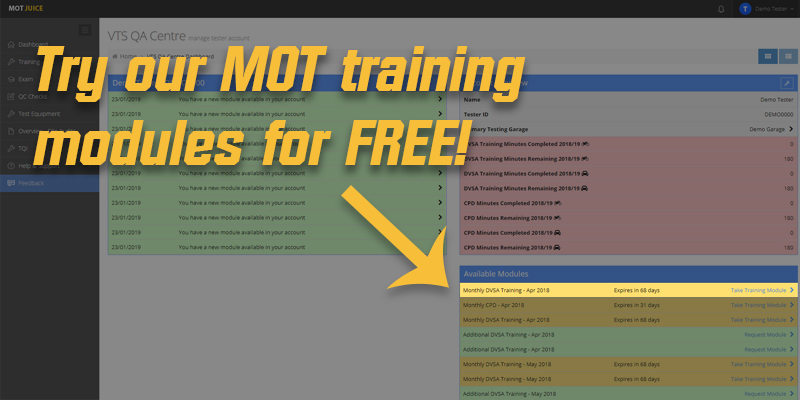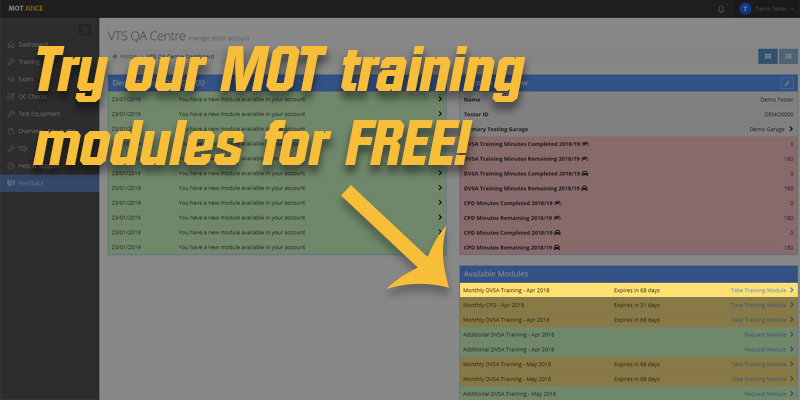 Our system will automatically record your training in the training log, not just for you, but for your testers too.
Need to talk to a human for more information? No problem! Just give us a call on the number below, lines are open Mon-Fri 9-5 and our friendly team are ready to help you!
01293 911120
Please follow and like us: