QC Check Updates – Our QC checks have had a fresh lick of paint.
We've spent the last couple of months re-building our QC check process to add more functionality as well as making it easier to use.
Read on to find out what our QC check updates mean for you when using the MOT Juice system.
What's new?
– Added a new type of QC check – Re-tested.
– Re-designed the recorded QC check process.
– You can now navigate a routine check better with the re-designed menu bar.
– You can describe how actions were resolved when checking off actions from previous checks.
– Upload documents to routine QC checks.
– We've made acknowledging checks easier for testers.
– Added a schedule ability to set up a planned QC check.
What's changed?
– Changed the order of the observed/routine check to be more MOT friendly.
– Changed the name of our 'observed' check to 'routine' check.
– Changed the QC scores to Green, Amber and Red.
– QC checks are now even more focused on maintaining quality standards within your business.
A new type of QC check is now available
Today, we launched a new method of QC checking to help encourage a high level of testing standards within your MOT business. The MOT Juice 'Re-tested' QC check is designed to compare findings from an MOT that was completed by 2 separate MOT testers.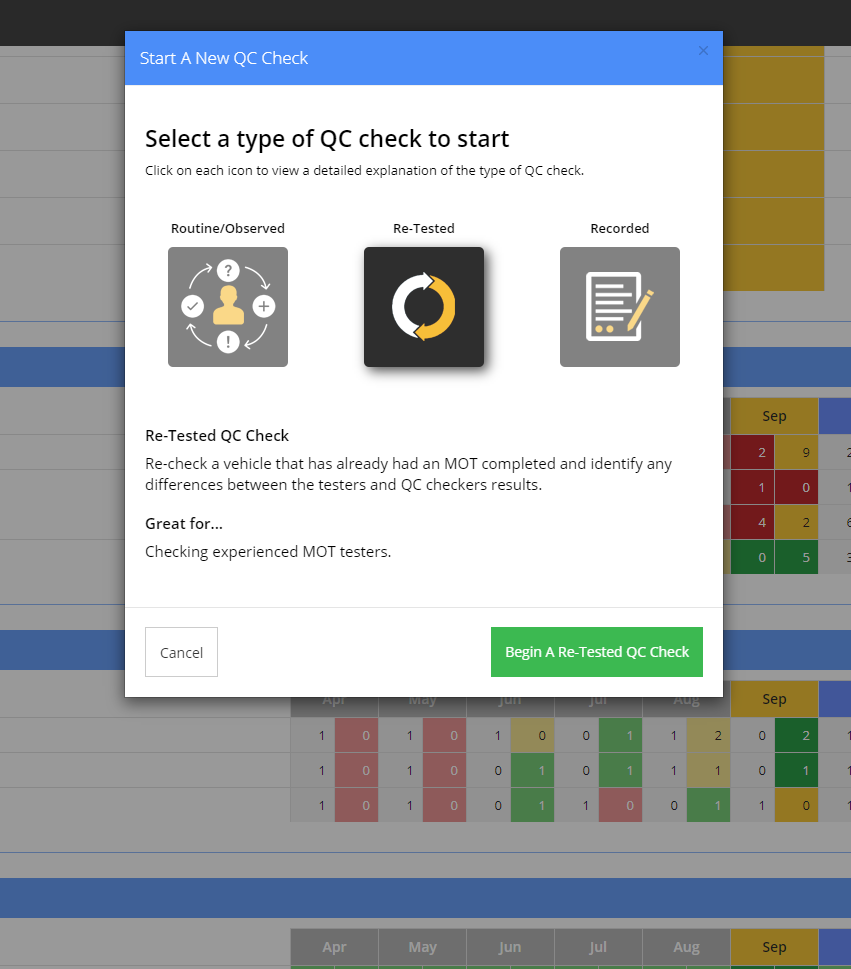 A fresh look to recorded QC checks
With our latest update, we've changed how you input QC checks that you have completed using your own company processes and forms. We have aimed to make entering your QC details into your MOT Juice system much easier.
A new menu bar for routine QC checks
We've had a lot of feedback since originally releasing our routine QC checks last year. We've upgraded the menu bar so that you can easily record notes and actions as you go, and also provided the ability to jump to sections of the QC check much easier whilst being able to track progress within each section.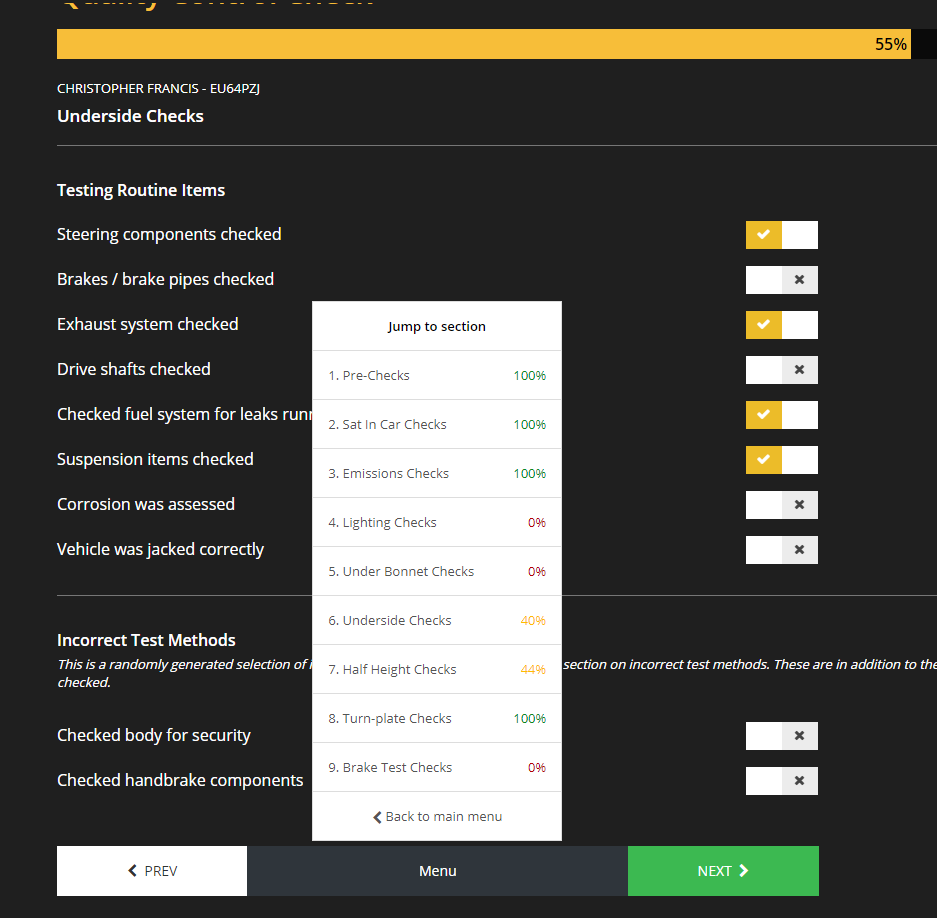 Describe how actions were resolved
On every QC check you have the ability to record actions that the tester needs to complete before their next QC check. With our new update, we're introduced the ability to state exactly how each action was completed when checking it off the list. This helps to improve the audit and progress trail within your QC process.
Upload documents to routine checks
We've always allowed uploading documents to recorded QC checks, but some MOT Juice users asked for the ability to add documents to their routine QC checks too. We've now added this in so that when you reach the end of your routine QC check, you can scan or take a photo with your smartphone/tablet and upload any documents to the QC check.
Testers can now acknowledge QC checks easier than before
We've made it much clearer to testers which of their QC checks have been acknowledged and which have not. When a tester logs into their MOT Juice account, they'll see a grid with their most recent QC checks and easily see what ones they need to review. Not only that, but we've also added a date and time stamp so that as the business owner, you can see when each of your testers are reviewing their QC checks and acknowledging them.


New schedule ability
Have you ever done a QC check where the outcome wasn't the best, and wanted to arrange another QC check in the coming days? You're not alone. Now when you finish a QC check in the MOT Juice system, you can schedule the testers next QC check – perhaps there's some actions you need the tester to complete before they test vehicles again, so you may want to schedule a QC check in the next 2 days to ensure the tester has resolved any issues picked up in their recent QC check.
This feature sends everyone involved in the QC process a notification what the original result of the QC check was, when it occurred and when their next QC check has been scheduled, as well as a reminder on the day a scheduled QC check is due.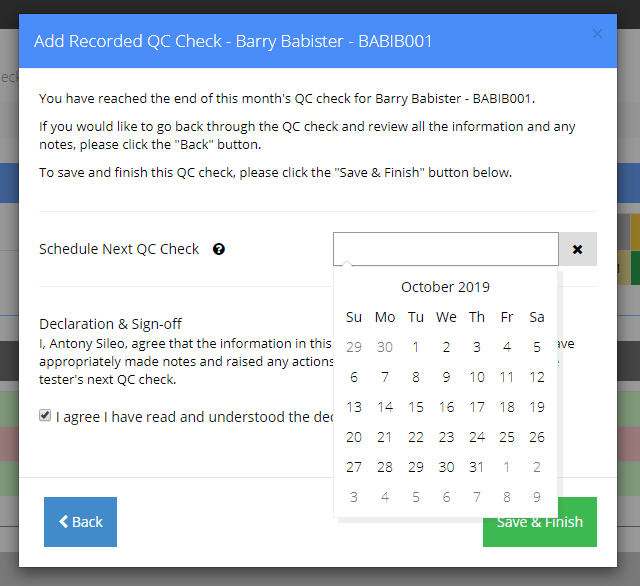 For more information on our latest updates to QC checks, please do not hesitate to contact our Support Team for more information on 01293 911 120.