Get ahead of the game, save money and find out your 'RAG' score with our site auditing tool!
How the MOT Juice compliance suite can help you solve a real world problem…
Keep your VTS risk score under control with MOT Juice's new Monthly Audit feature which allows you to conduct your own site assessment to see how you would perform in relation to a DVSA site audit.
Try out the MOT Juice audit feature for free
Complete your own site audit
A DVSA site assessment can be a tense time, but don't fret, the MOT Juice System can offer you a realistic guideline of how your garage will perform in a real site assessment. Complete your own site audit and discover what your score would be if the DVSA turned up to your garage today.
How does it work?
The MOT Juice Monthly Audit will run you through exactly what the DVSA VE will look at when performing a site audit on your garage. You will be required to select the answers best related to your garage in its current state.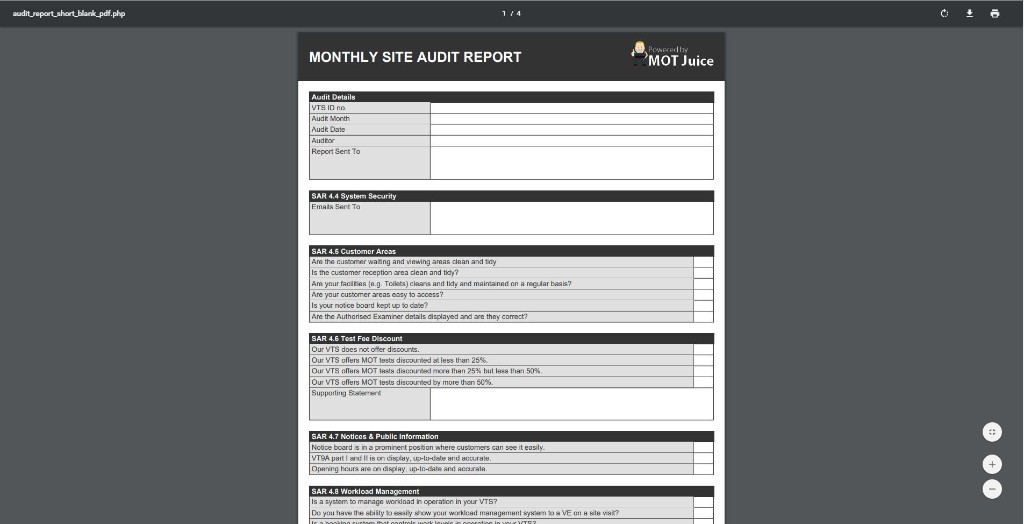 Receive a full report and improvement summary
When the audit is complete, you will be provided with a Full Report of what your Score is on the DVSA Site Assessment Report. You will also be Emailed a Summary of the areas which you could Improve on before the VE walks in.
The next time the DVSA VE walks through your door, simply click the button to generate the Full VE Report and the MOT Juice System will create your comprehensive SAR which you can hand to the VE.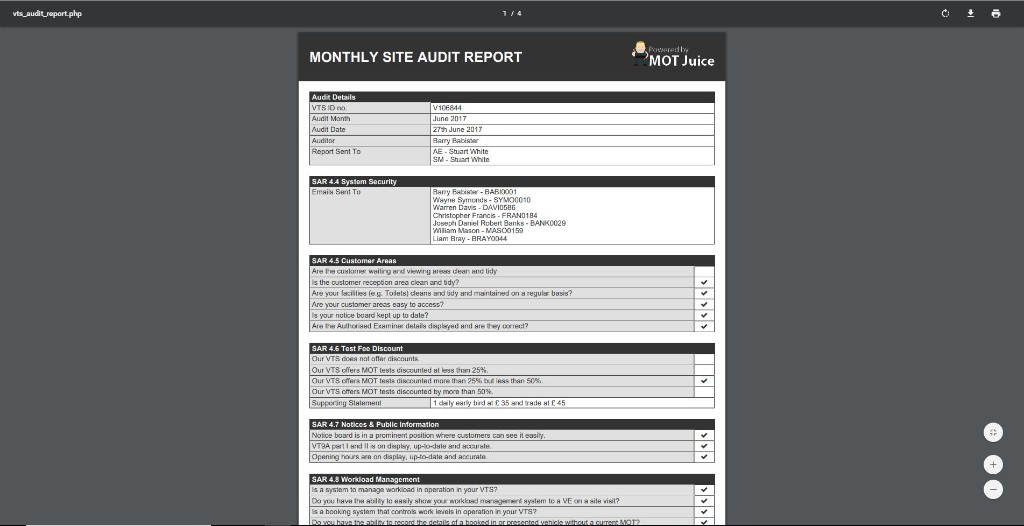 The Report Will Include All Of The Following:
– Site Assessment Report
– Tester Training Summary (Year-To-Date)
– QC Check Summary (Year-To-Date)
– Monthly Audit Summary (Year-To-Date)
– Equipment Calibration Summary (Year-To-Date)
– Monthly Audit Report
– Your Online Calibration Documents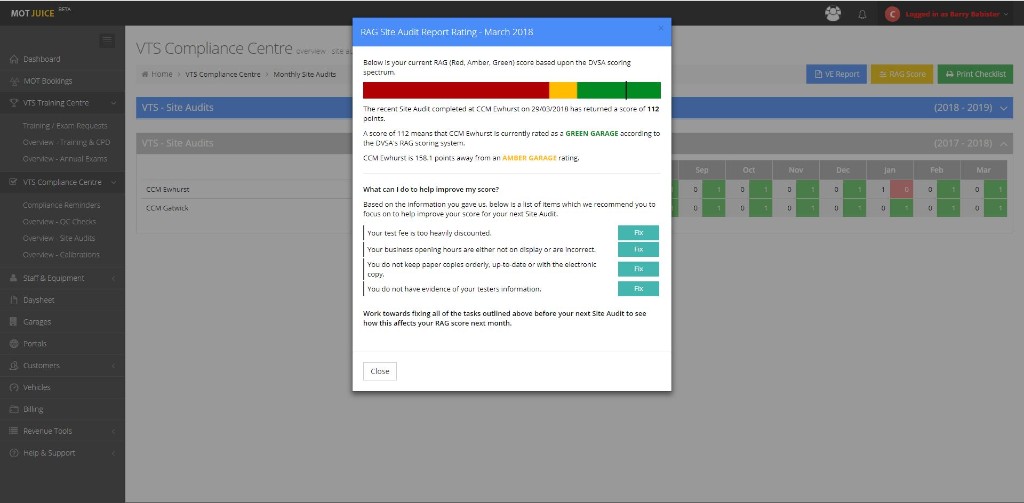 AND THE BEST PART…
All this comes as standard as part of the MOT Juice System when you pay £299.90 +VAT per year and comes packed with the following features:
– MOT tester CPD training
– Annual tester assessments
– Customer acquisition website (optional)
– Equipment calibration scheduling
– Monthly quality control checks
– Plug-In revenue streams
Get MOT Juice system only £299.90+VAT per year
You can keep up to date with all MOT Juice news and features by following our blog posts.
Please follow and like us: